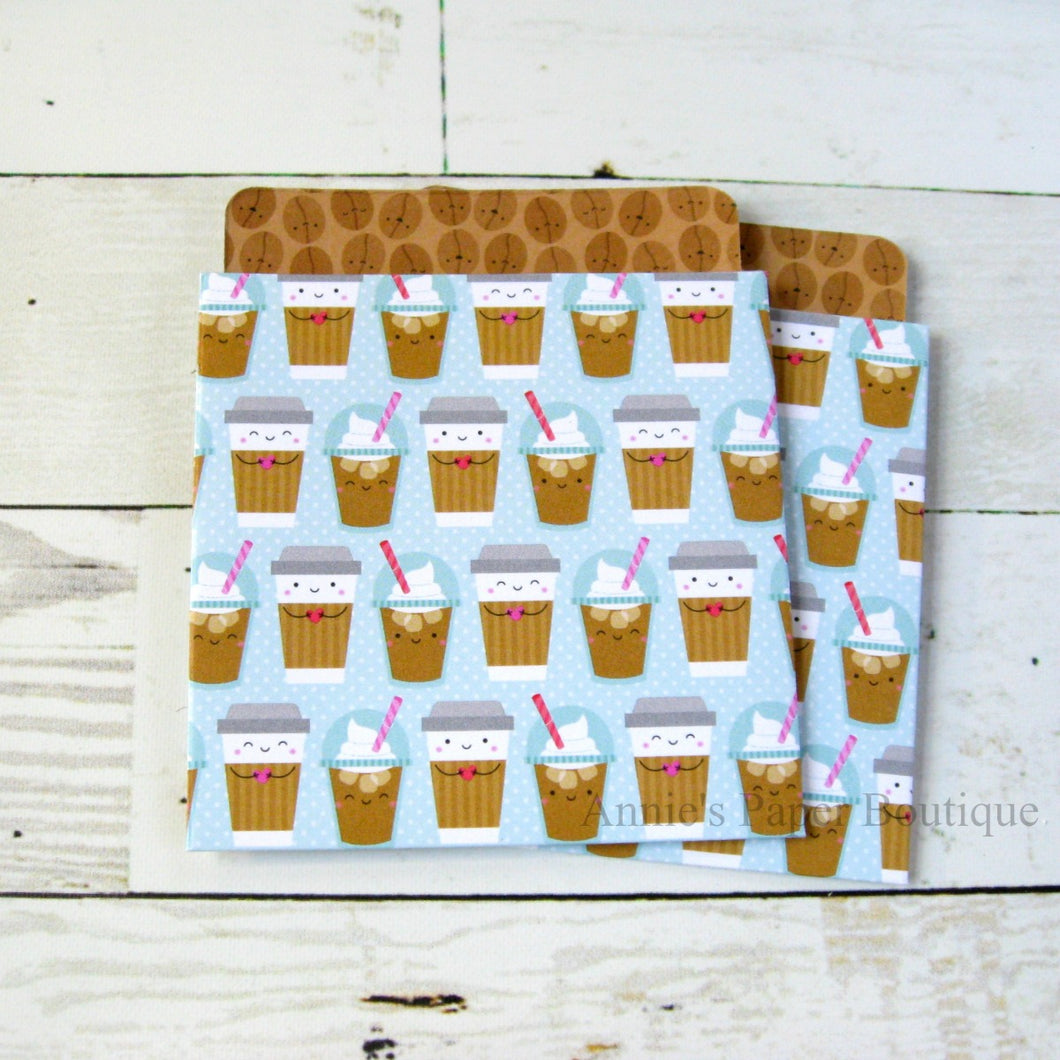 To Go Coffee Library Pockets - 3-1/2" x 4-1/8"
Our fun library pockets are perfect for keeping goodies tucked away in your planner, traveler's notebook, or journal. They also make cute little treat holders for a gift card or small gift. 
No matter how you use them, they will definitely brighten your day and put a smile on your face.
Paper: double-sided cardstock 
Qty: 2
Total size: 3-1/2" wide and 4-1/8" tall
Pocket size: 3-1/2" tall