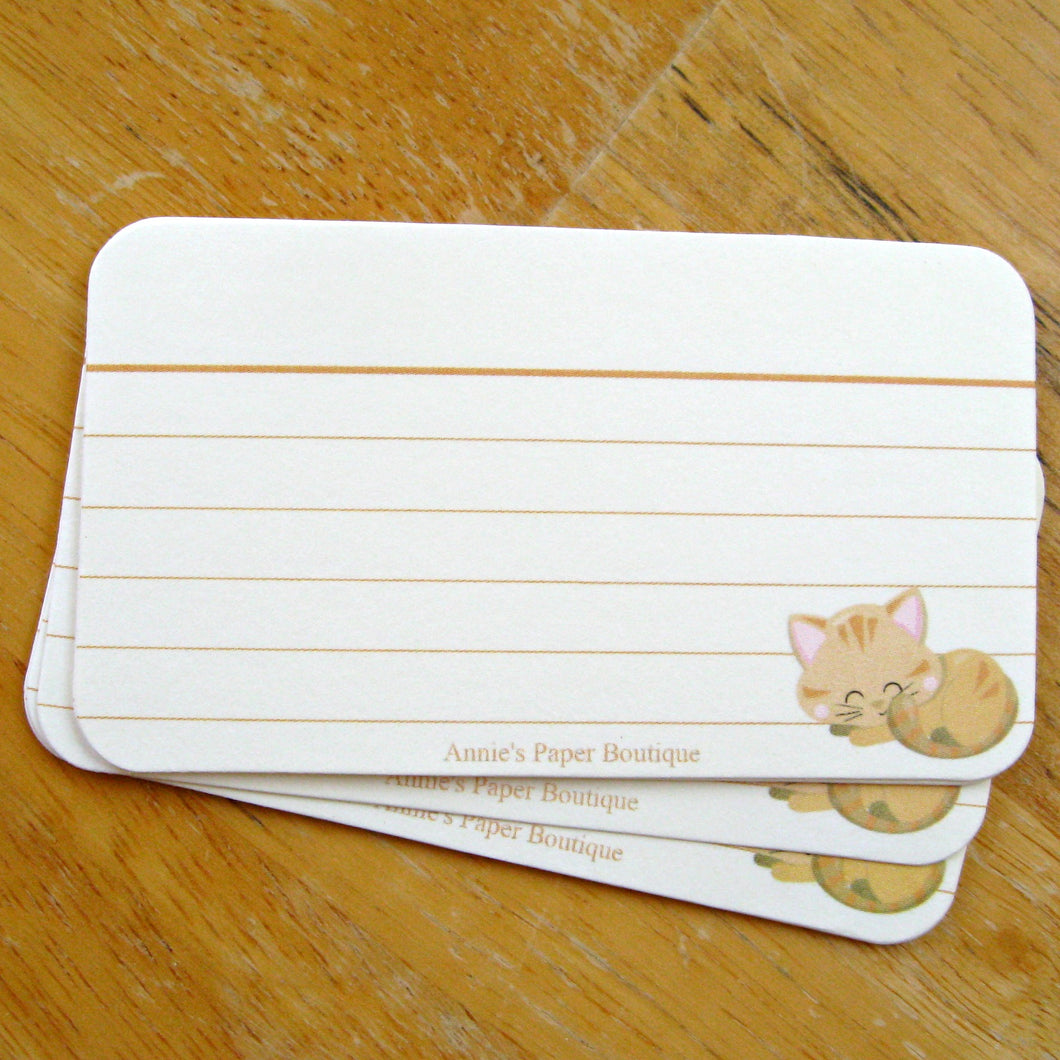 Tan Tabby Mini Note Cards
Use our adorable cards for list making, journaling, planning, or memory keeping. Jot down a quick note or your to dos for the day. You can even use them as gift tags because they are just that cute. Give them to a cat-loving friend or keep them all for yourself.  We won't judge because we are stationery lovers, too.
Design on natural cardstock; back is blank.
Qty: 12
Size: 3-1/2" wide and 2" tall
Graphic by Prettygrafik Design