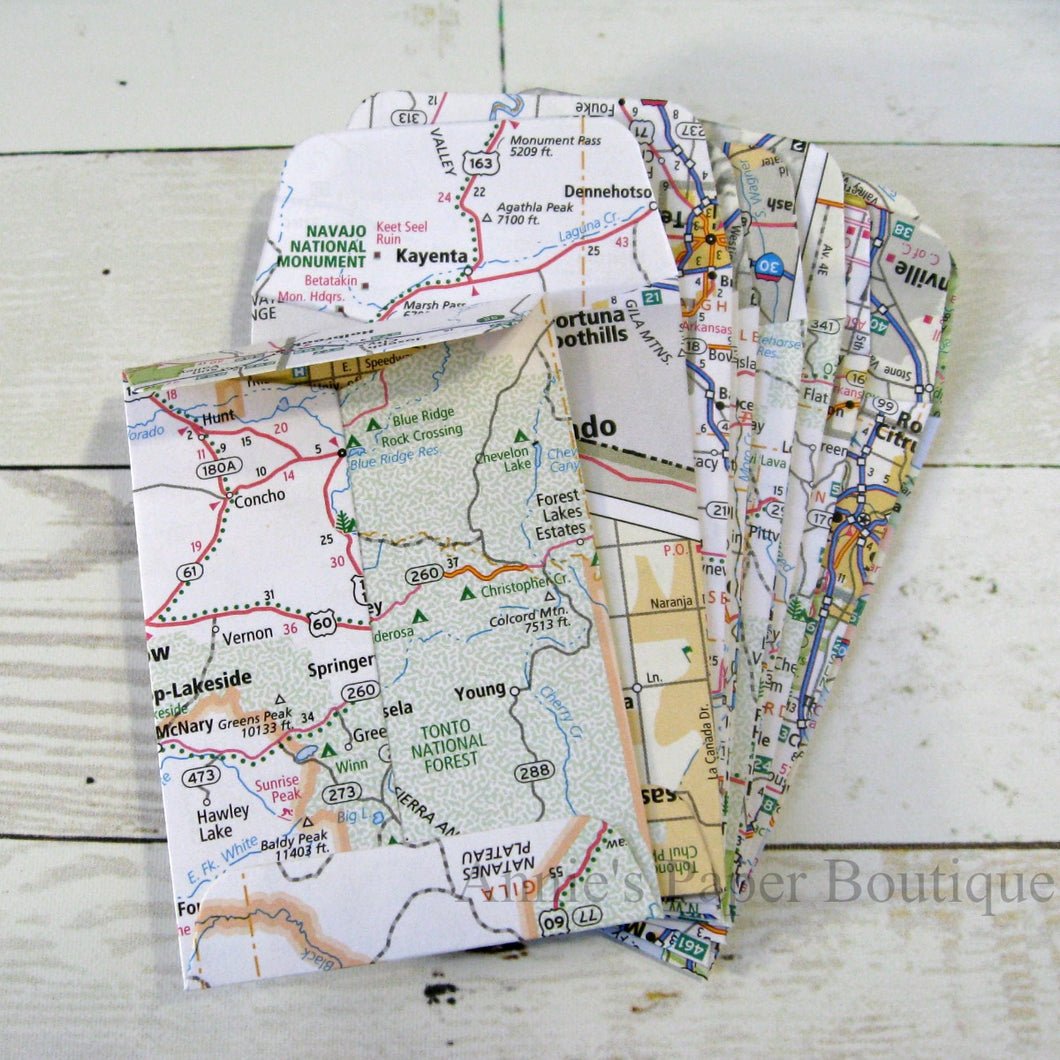 Small Map Envelopes
Our map envelopes are the cutest things! They are repurposed from the pages of assorted atlases. These are the perfect size for business cards and gift cards. Or use the envelopes for small mementos, tiny notes, and ephemera in your journal, planner, or scrapbook. Gift them or share with a paper-loving friend. No matter how you use them, these little envelopes will definitely brighten up your day.
Qty: 12
Size:  2-5/8" wide and 3-5/8" tall
Flaps: do not have adhesive
Please note: Envelopes are made from various atlases and maps, so your bundle will be different than the one picture. But that's okay because you are going to love it!