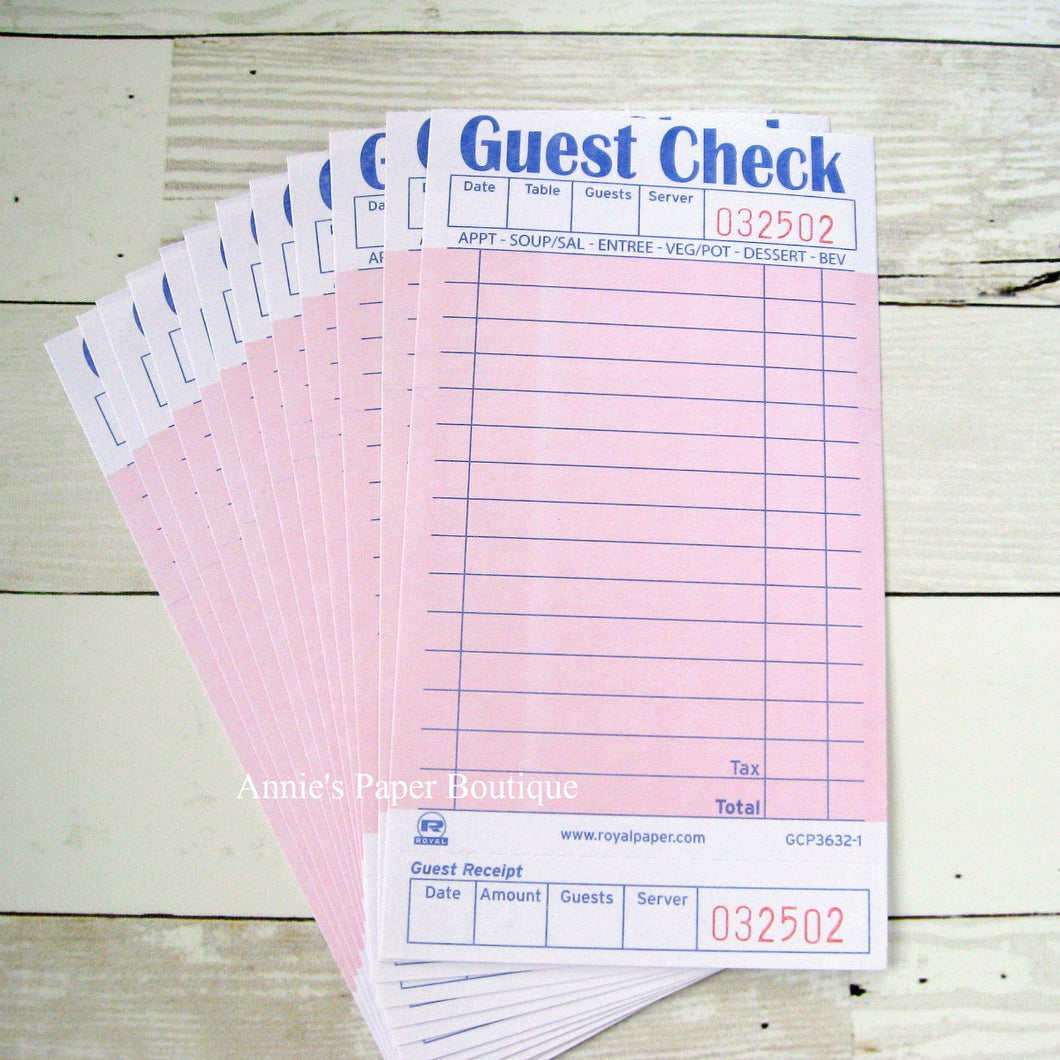 Pink Guest Checks
These pink guest checks are perfect for your projects, junk journals, scrapbook pages, or whatever you choose. They are a fun way to jot down a quick note or your to do list for the day. 
These would also make a great gift for a paper-loving friend or you can keep them all for yourself. We won't judge because we are stationery lovers, too.
Color: Light pink with blue on white paper
Paper: Lightweight cardstock
Qty: 12
Size: 3-1/2" wide and 6-3/8" tall.
Bottom of guest checks have a perforated numbered stub. 
Backs have "Thank You" at the top and are lined. Lines are numbered 1 to 17.
*Numbers on guest checks will be different than the one pictured.