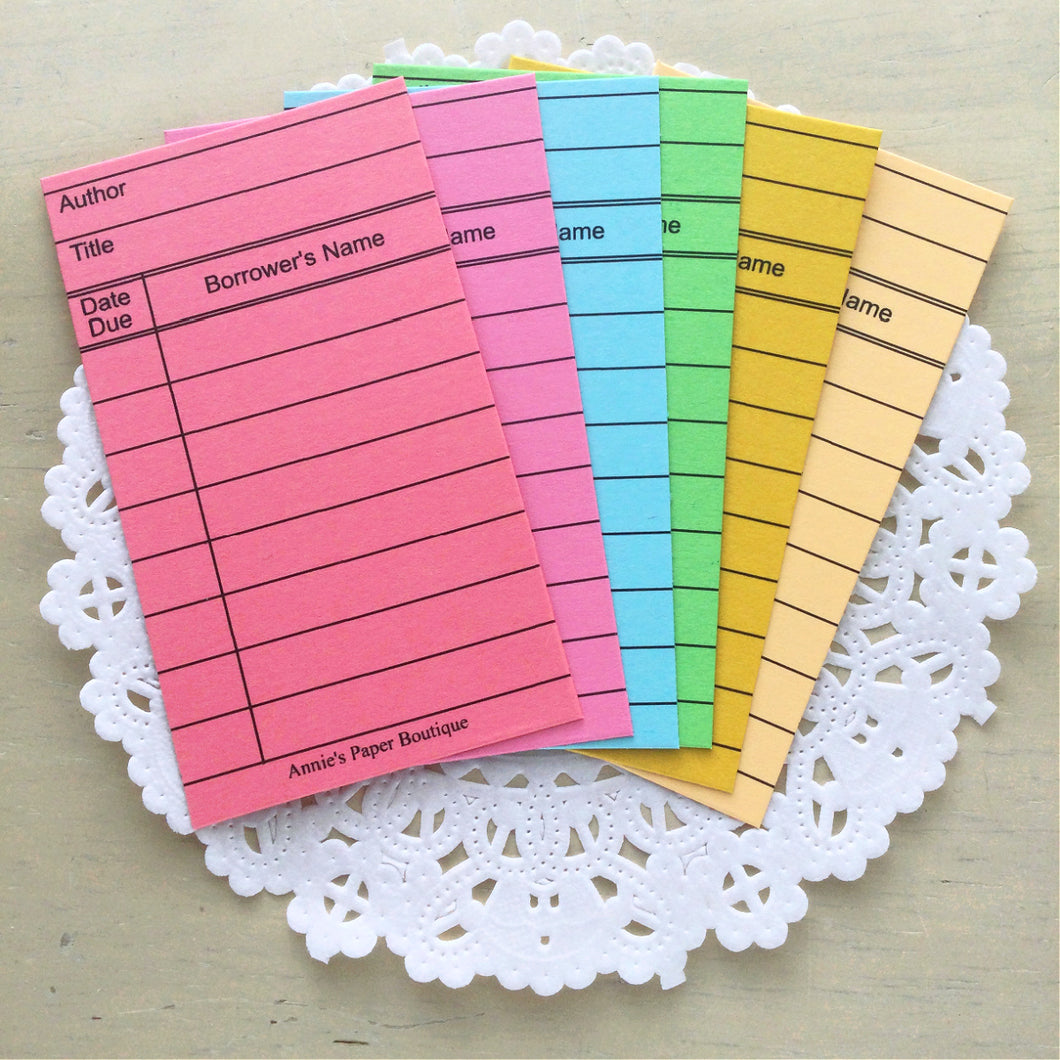 Mini Library Card Petite Color Bundle No.1
Aren't these the cutest journaling cards ever? Use our tiny library cards for list making, journaling, planning, or memory keeping. Jot down a quick note or your to dos for the day. You can even use them as gift tags because they are just that cute. Give them to a paper-loving friend or keep them all for yourself.  We won't judge because we are stationery lovers, too.
Our Petite Color Bundles are limited edition sets that are printed on beautiful 80lb cardstock. These delightful colors are not included in any of our regular line Mini Library Cards. Once a bundle completely sells out, it will no longer be available.
Colors in this bundle: Coral, Rose, Caribbean, Green, Curry, and Apricot
Design: Black ink on assorted colors. Both sides are printed.
Qty: 6
Size: 2" wide and 3-1/2" tall