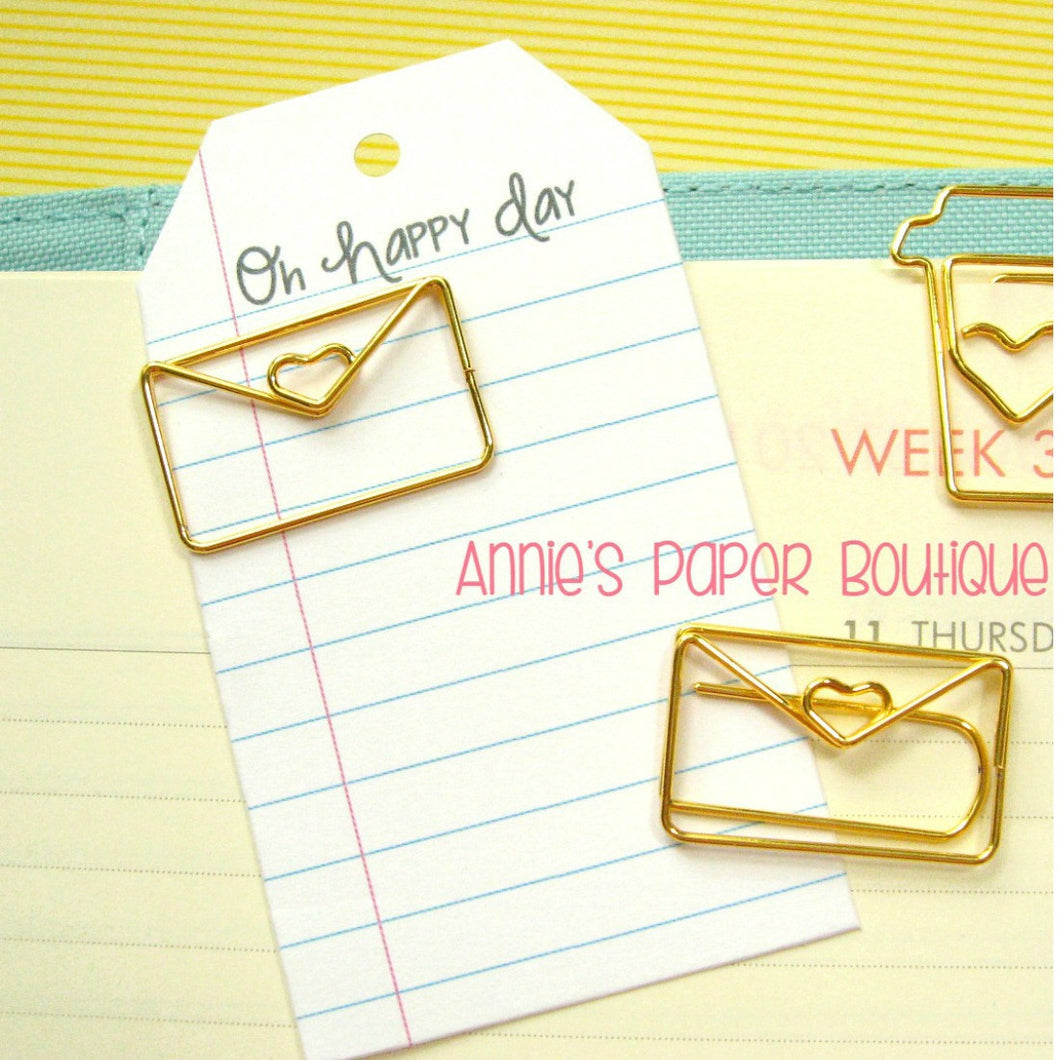 Love Letter Paper Clips - Gold Planner Clip
Our love letter paper clips are the absolute cutest. Use with your planner, travelers notebook, or journal to add a bit of happy to your page. They are sure to make you smile.
Qty: 3

Measurements: approx. 1-1/8" wide and 3/4" tall.
Finish: Shiny Gold