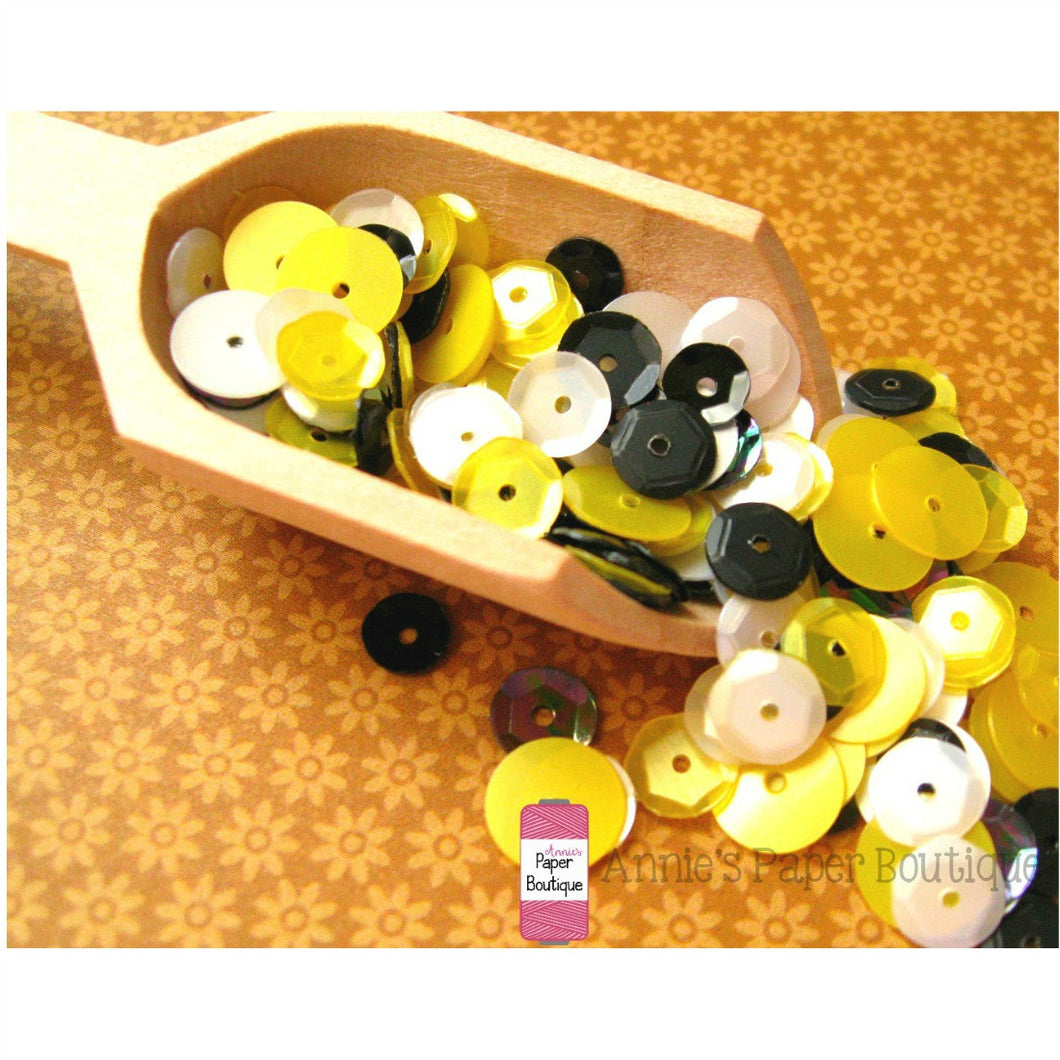 Lemon Midnight Sequins
Lemon Midnight is a beautiful mix of yellow, white, and black. Use our festive blends to add a bit of sparkle and shine to your crafting. 
Coordinates with these Trendy Twine colors: Lemon Midnight, Totally Lemon, Totally Black, and Totally White.
Sizes: 5mm, 6mm, and 8 mm.
Each package contains approx 1.5 teaspoons.