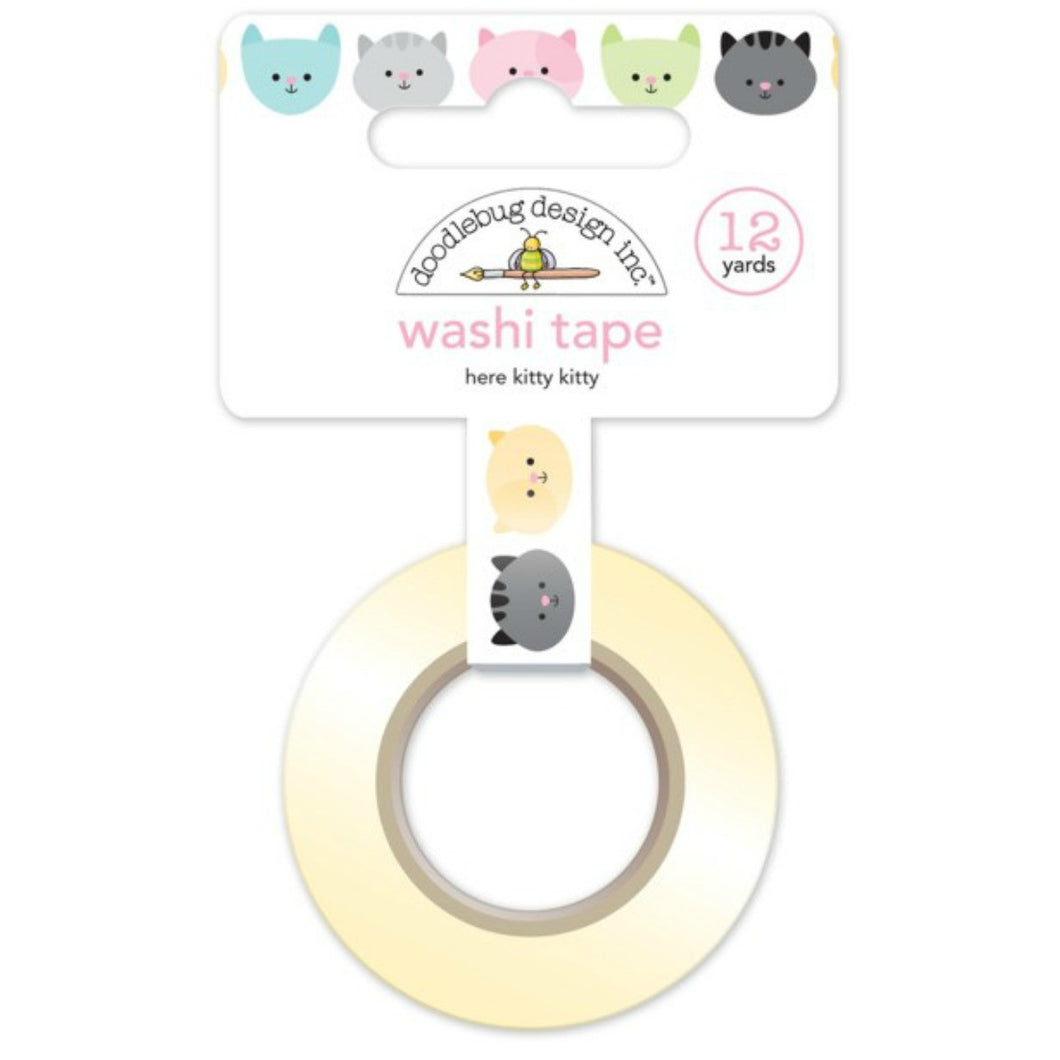 Here Kitty Kitty Washi Tape
Doodlebug's washi tape has the cutest designs and comes in whimsical patterns and fun colors. They are perfect for adding borders and color to your paper crafting, gift wrapping, and planner decorating.
Tape is approximately 5/8" wide and the roll is 12 yards in length.