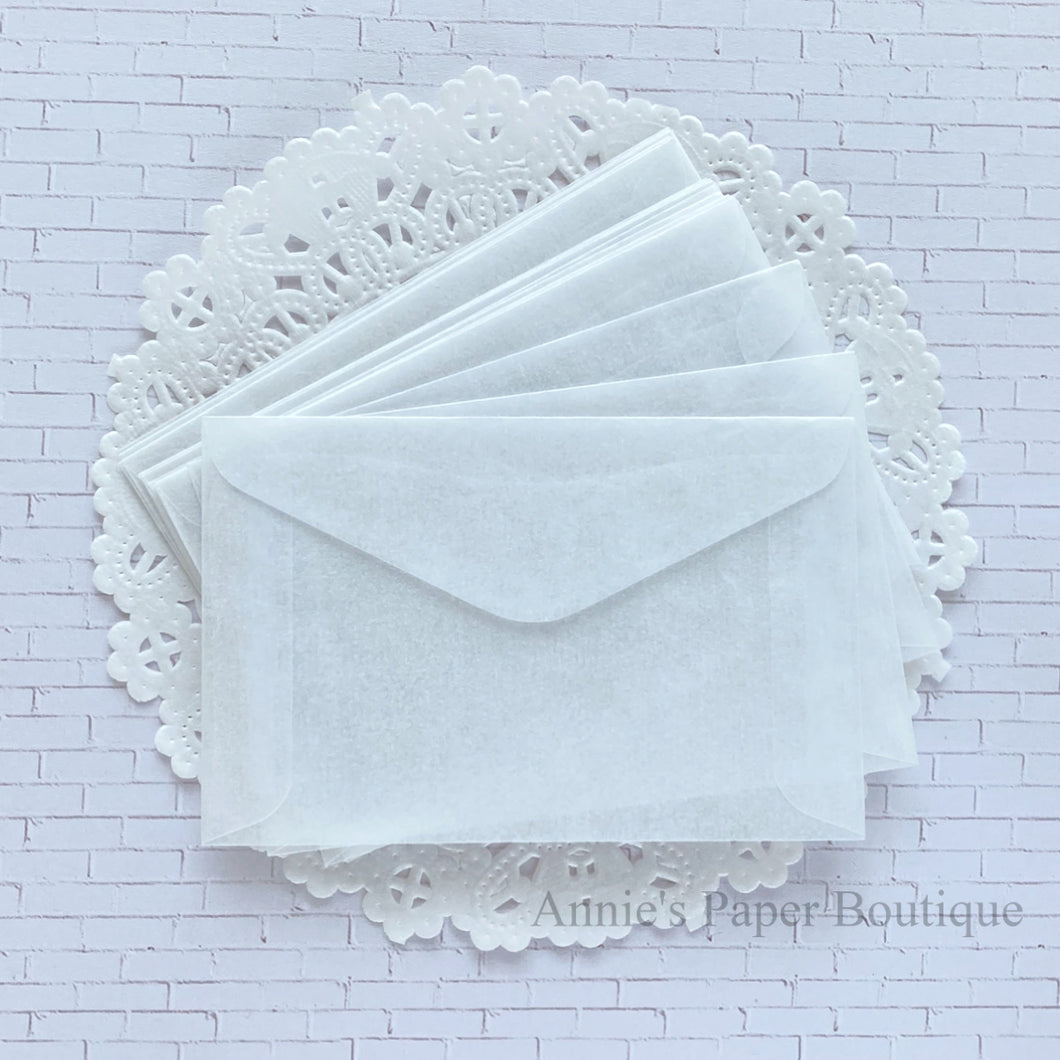 Glassine Envelopes - 3-5/8" x 2-5/16"
Glassine envelopes are translucent so they give you a little peek at what's inside. Add them to your journal or scrapbook to hold paper goods or souvenirs. Use these envelopes to gift pretty cards or handmade items. 
Glassine is wax-like paper that prevents grease stains, so you can also use these envelopes for small food items. Top them off with a tag and some of our beautiful Trendy Twine. 
Qty: 12 

Size: 3-5/8" wide and 2-5/16" tall
Food safe