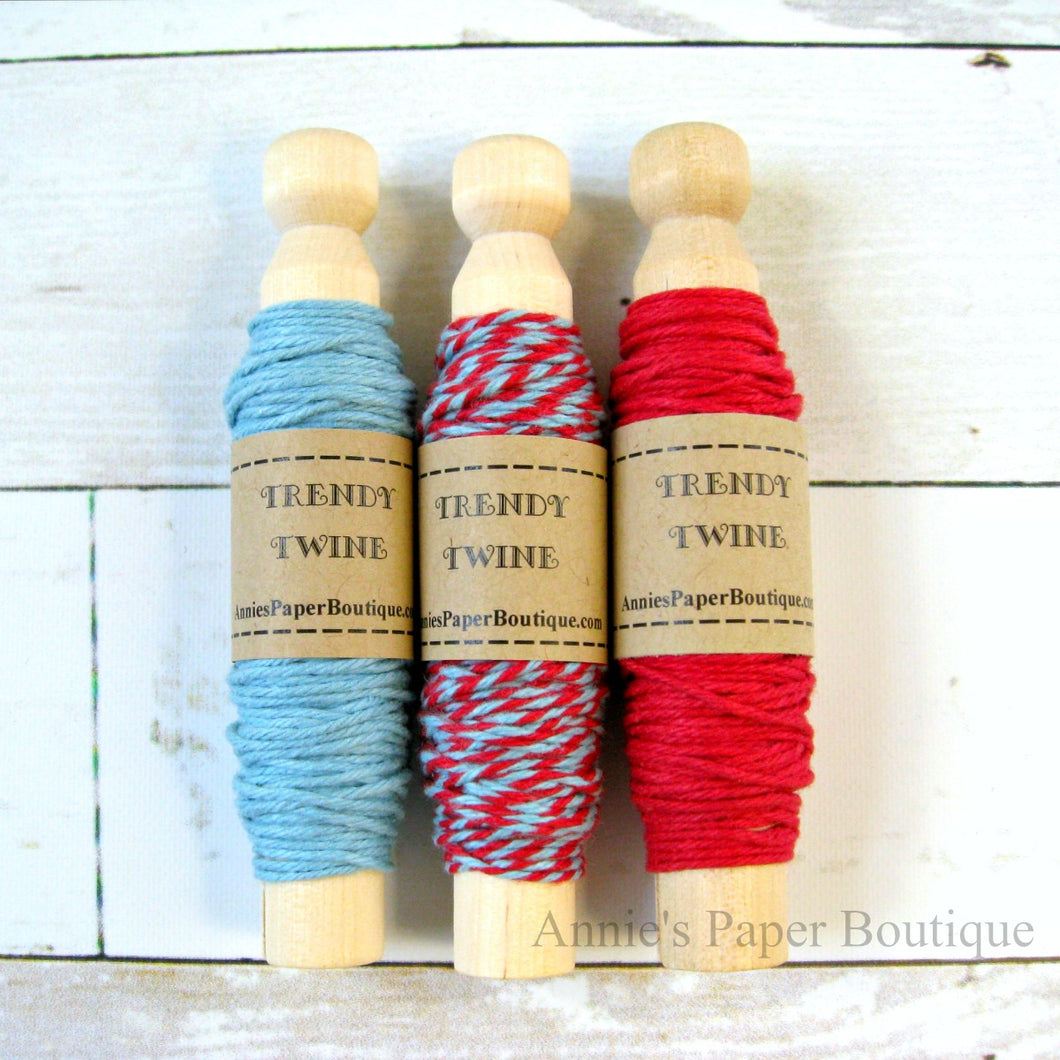 Frosted Cranberry Trendy Bakers Twine Sampler - Red and Light Blue
Our Frosted Cranberry Sampler is a fun mix of red and light blue. Frosted Cranberry was originally created for Christmas and Winter, but it's pretty enough to use all year long.
Use our beautiful bakers twine to add a pop of color to your crafting, packaging, and decorating. It's great for embellishing cards and scrapbook pages, gift wrapping, topping a tag, or packing a sweet treat. The possibilities are endless. And with so many colors, you're sure to find one that tickles your fancy.
Colors in set: Totally Sky, Frosted Cranberry, Totally Red
Each color is 10 yards in length (this set is 30 yards total) and hand wound on a wooden clothespin for easy use and storage.  Our bakers twine is 4-ply 100% cotton and is proudly made in the USA.
Trendy Twine is not available for resale.