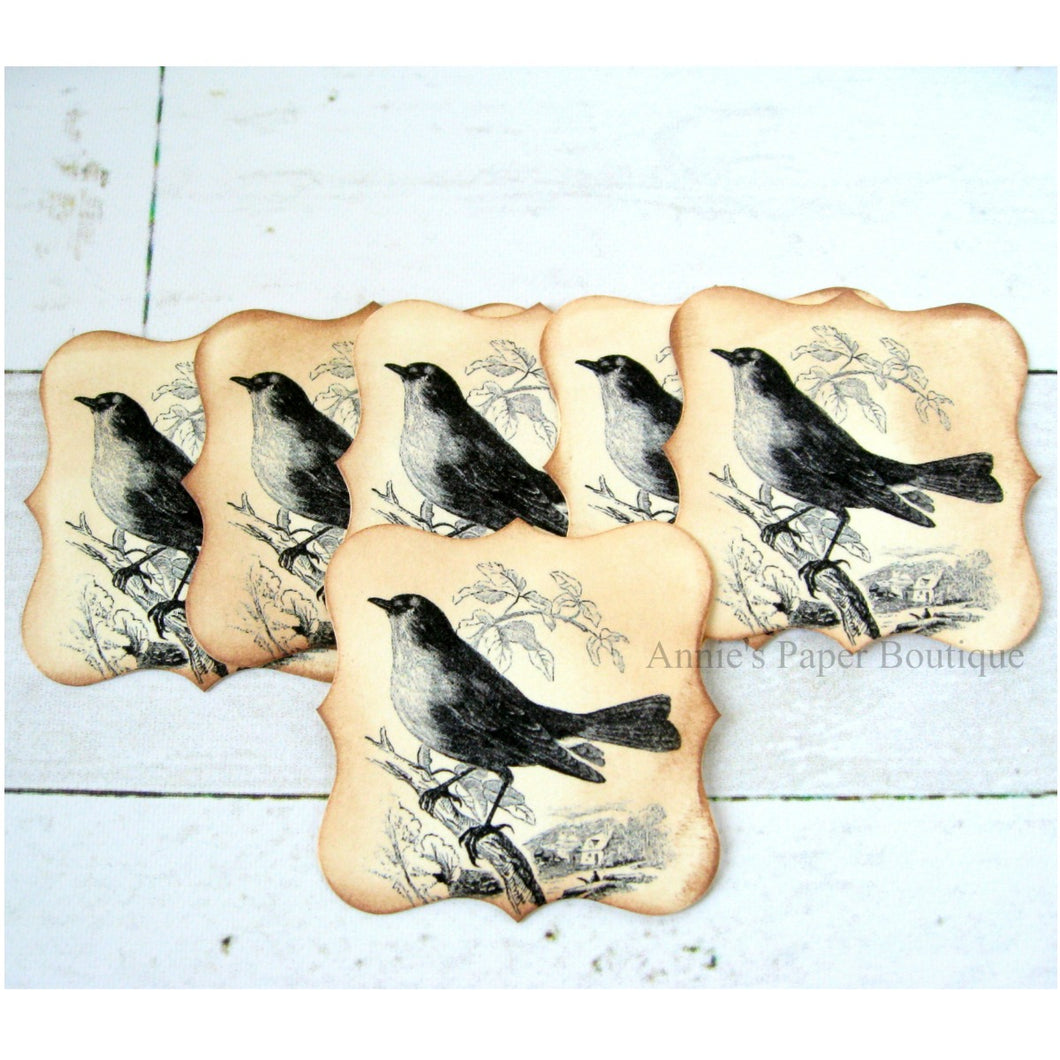 Black Bird Bracket Tags
Our vintage inspired tags are perfect for your projects, junk journals, scrapbooks, packages, or whatever you choose. Punch a hole and top them off with some of our gorgeous Trendy Twine or add some pretty ribbon.

These would also make a great gift for a paper-loving friend or you can keep them all for yourself. We won't judge because we are stationery lovers, too.

Color: Vintage image printed on cream cardstock.

Weight: 65lb

Qty: 6

Size: 2" wide and 2" tall.