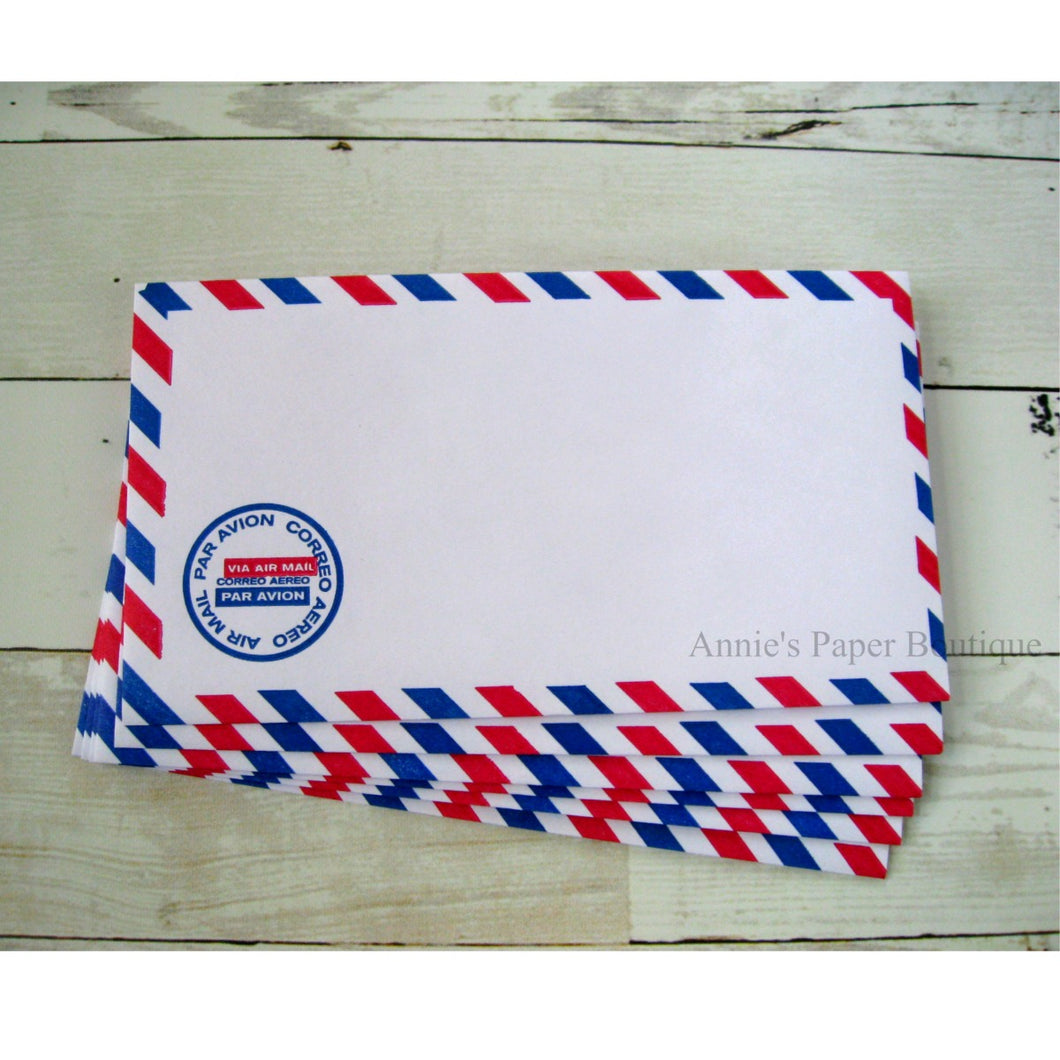 Airmail Envelopes
These airmail envelopes have a bit of a vintage flair and are perfect for your projects, junk journals, scrapbook pages, or whatever you choose. They make cute paper pockets for mementos and small keepsakes. The possibilities are endless. 
These would also make a great gift for a paper-loving friend or you can keep them all for yourself. We won't judge because we have a thing for paper, too.
Color: White with red and blue design
Qty: 6
Size: 6-1/2" wide and 3-5/8" tall.