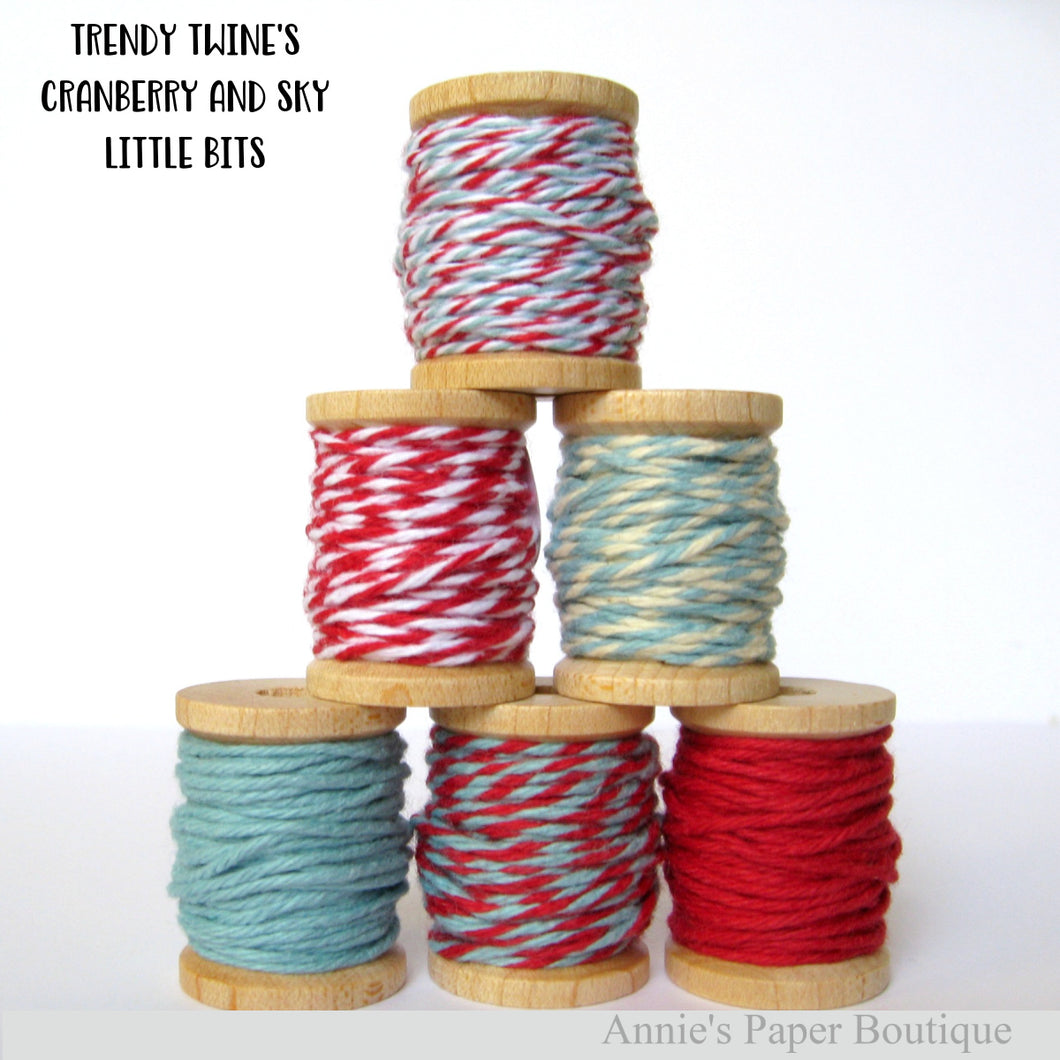 Cranberry and Sky Trendy Bakers Twine Little Bits
Our Cranberry and Sky Little Bits is a lovely mini set of cranberry red, sky blue, and white. These sweet morsels of bakers twine are 5 yards each and are hand wound on a wooden spool. 
Use our beautiful twine to add a pop of color to your crafting, decorating, and packaging. It's great for embellishing cards and scrapbook pages, tying up a gift, topping a tag, or dressing up a sweet treat. The possibilities are endless. And with so many colors, you're sure to find one that tickles your fancy.
This set contains 5 yards of each color for a total of 30 yards.
Peppermint Icicle
Cranberry
Sky
Totally Sky
Frosted Cranberry
Totally Red

Wooden spools are 1-1/8" tall.
Trendy Twine is not available for resale.