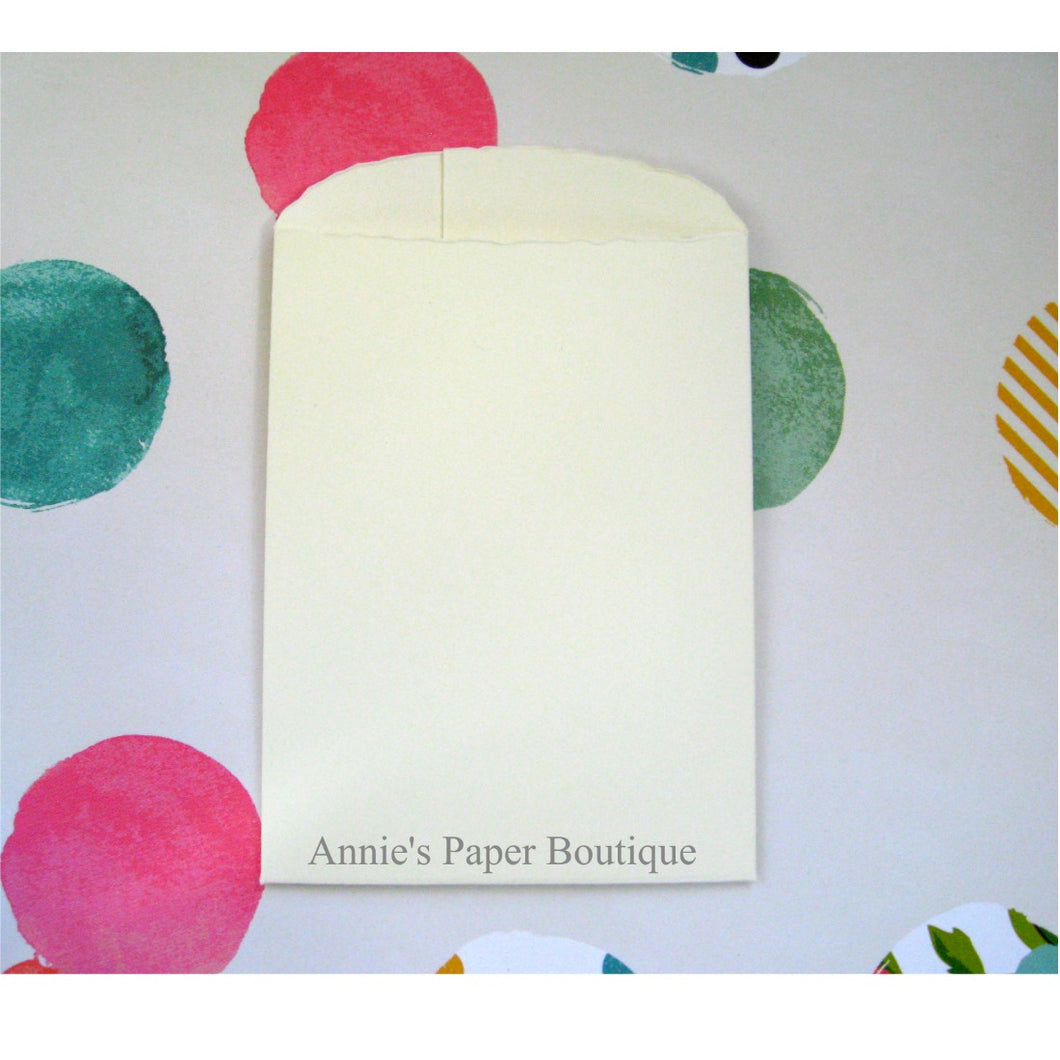 Natural White Paper Pockets - 2-1/2" x 4"
These sweet little paper pockets are perfect for small treats, trinkets, favors, gift cards, and business cards. They can also be used as festive pockets for souvenirs and mementos in your scrapbook, traveler's notebook, journal, or planner.
Decorate them using your favorite stamps or stickers; or you can add some pretty paper or embellishments.
No matter how you use them, they will definitely brighten your day.

Paper: cardstock

Qty: 4
Total size:  2-1/2" wide and 4" tall
Pocket size: 3-3/8" tall