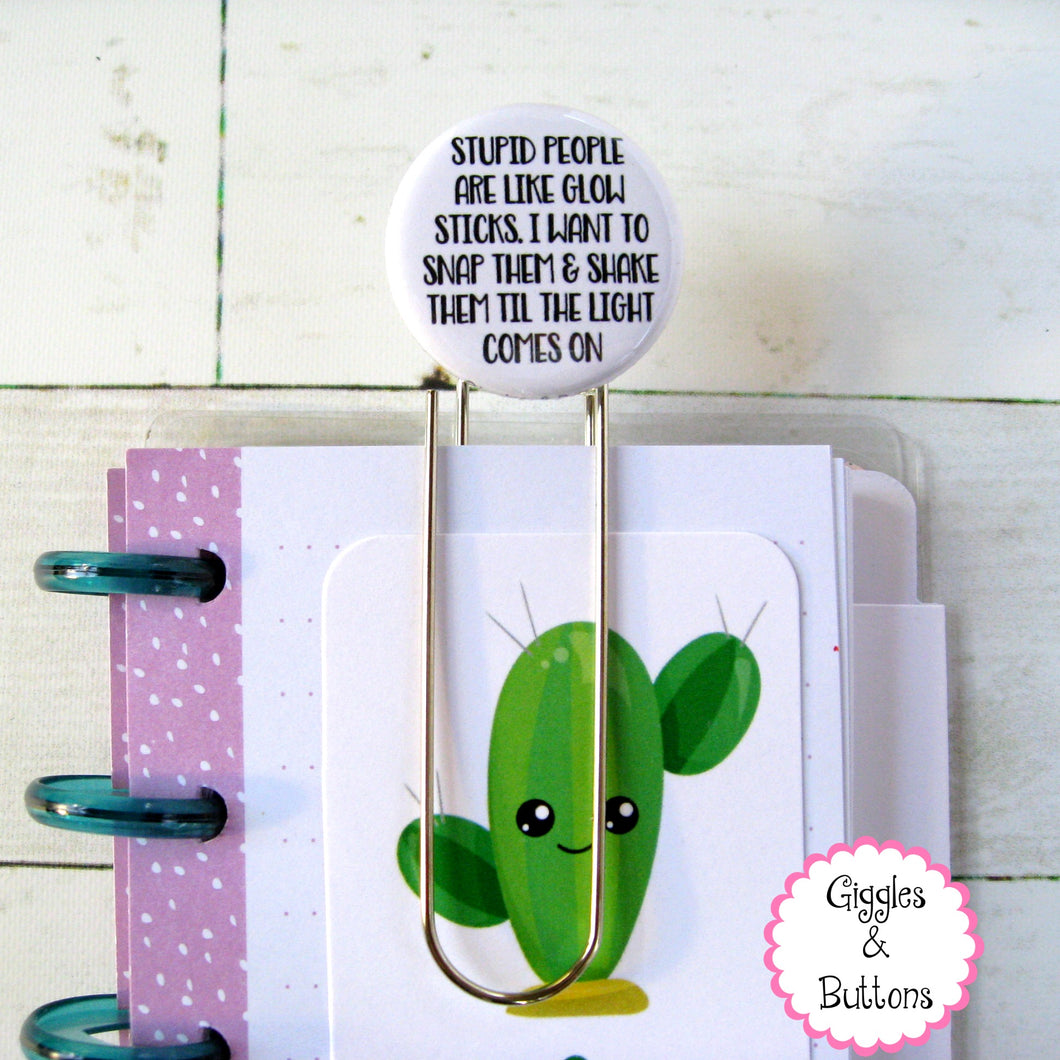 Stupid People are Like Glow Sticks - Button Paper Clip
Our button paper clips will add a little giggle to your planner or favorite book. Or you can use them as a decorative paper clip at work or school. They make great gifts, too. No matter how you use these fun clips, they will definitively brighten your day.

Size: 3.75" long and 1.5" wide.
{Please note: Button Paper Clips will ship in five to seven days after you place your order. If you ordered other items, your order will be held until your clips are available to ship. Please keep this in mind when ordering.}