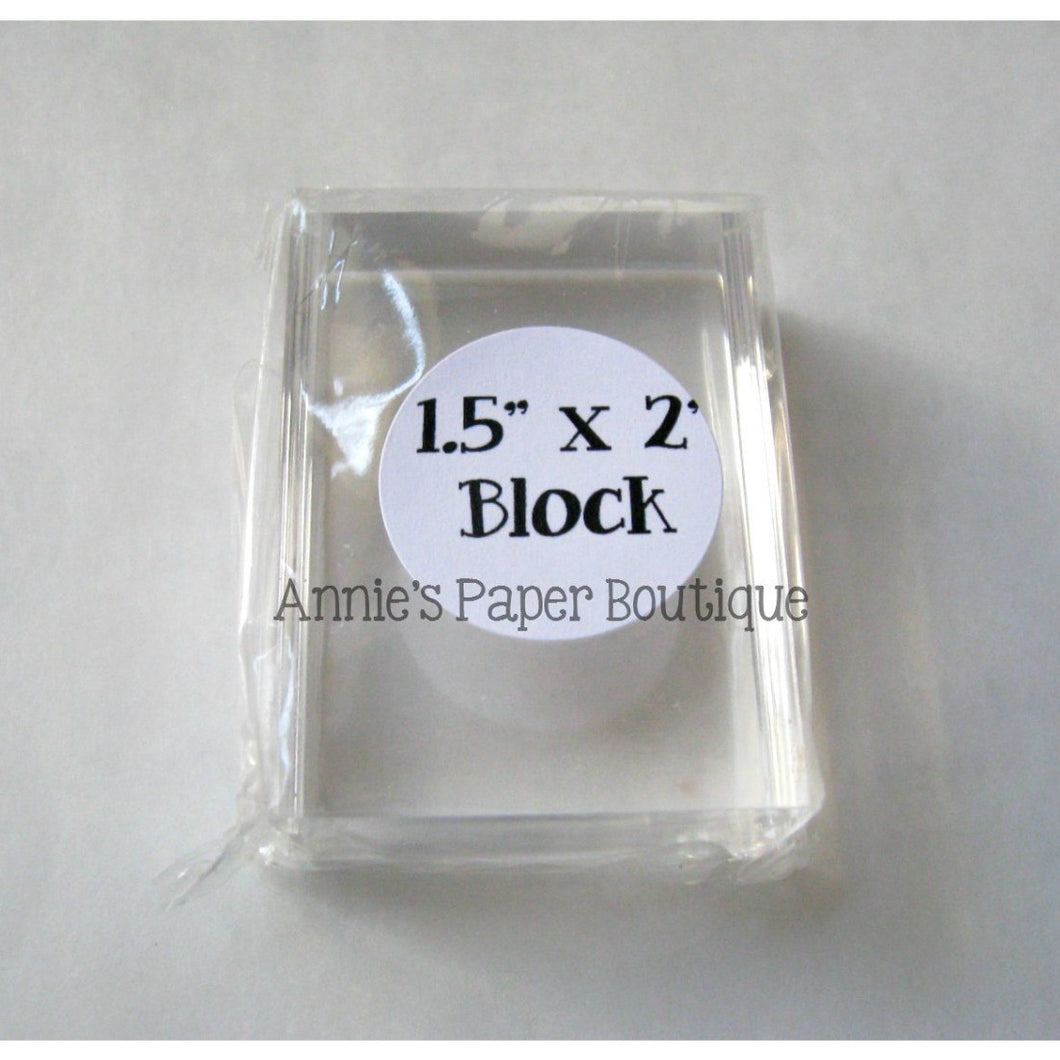 1-1/2" x 2" Stamp Block with Finger Grooves
These stamp blocks are to be used with clear stamps . They allow you to see exactly where you are stamping. No adhesive is needed; stamps will cling to the block. Two sides have finger grooves for easily handling.
Size: 1-1/2" x 2" and 5/8" thick
To Use:
Remove the stamp from the clear storage sheet and place it on the stamp block.
After use, clean stamp and place back on clear sheet for storage.